Battambang – The second largest city in Cambodia
Battambang – The second largest city in Cambodia
Another exciting destination for travelers to Cambodia is the city of Battambang. Here, at Phnom Sampov, the Bat Caves and Killing Caves are the most popular destinations. But also the Phnom Banan, Ek Phnom and the Banon Bamboo Train are well worth a visit. As the capital of the province of the same name and the second largest city in the country, it is really worth a visit. Precisely because it is not necessarily mentioned in all travel guides in a big way, a trip to this city is a real opportunity as a vacationer to experience Cambodian life and the everyday life of Cambodians. Despite its size, Battambang is quite provincial: there is an airport, but it is not currently used for passenger flights.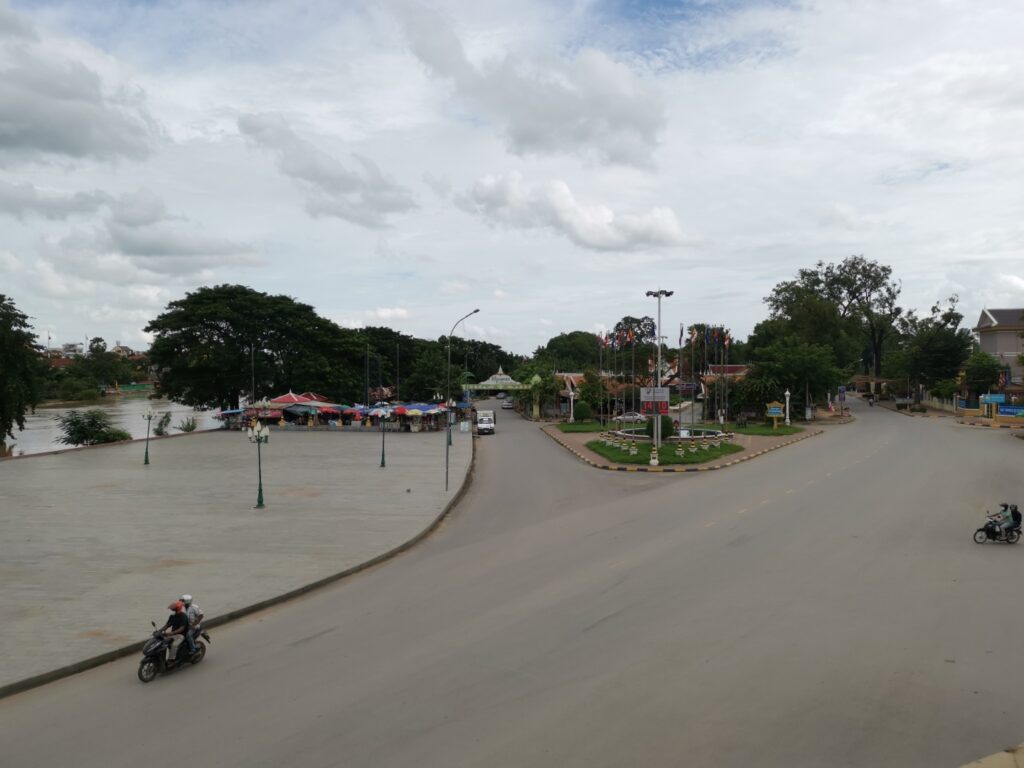 Promenade in Battambang
Architecturally, the town is very much influenced by the French colonial style of the turn of the century, which always pervades the very special appearance of the town like a kind of style break.
For a thorough tour of the city, visitors should allow about one to two days to really capture the feel of the place and get a sense of the atmosphere of the region.
The name of Battambang comes from "Bat Dambong", the magic wand of the shepherd Ta Dambong, who, according to legend, managed to overthrow the king of the time from his throne by finding this wand. Translated, "Bat Dambong" means lost staff.
The Ta Dambong statue is one of the most popular sights in the city and definitely worth a visit.
What visitors should also not miss is a visit to the White Elephant Pagoda, also called Wat Tahm Rai Saw. The name comes from the white elephants that guard the temple complex from the entrance as statutes. The special thing about the temple is how beautifully the decorations are made and how many details can be seen here.
Besides all the pretty places and sightseeing opportunities, there is also a piece of tragic history in Battambang. The so-called "Killing Caves" were a site under the Khmer Rouge regime where victims were first killed and then thrown into those very crevices. There is now a statue of the reclining Buddha there and some monuments that still show the skulls and bones of the victims of the regime.
Besides all the tragic history of the cave, however, there is a very special natural spectacle that visitors should not miss. Every evening at the so-called "Bat Cave" countless bats make their way from the cave into the night, where they hunt for food.
Overall, Battambang is a nice destination for travelers who like to travel far away from the tourist crowds and would like to discover something on their own.