Wat Damnak – a monastery in the middle of Siem Reap
Wat Damnak – a monastery in the middle of Siem Reap
Wat Damnak Pagoda is the largest pagoda in Siem Reap and serves as a place of worship for devout Buddhists and Buddhist monks in particular, but also as a training and education center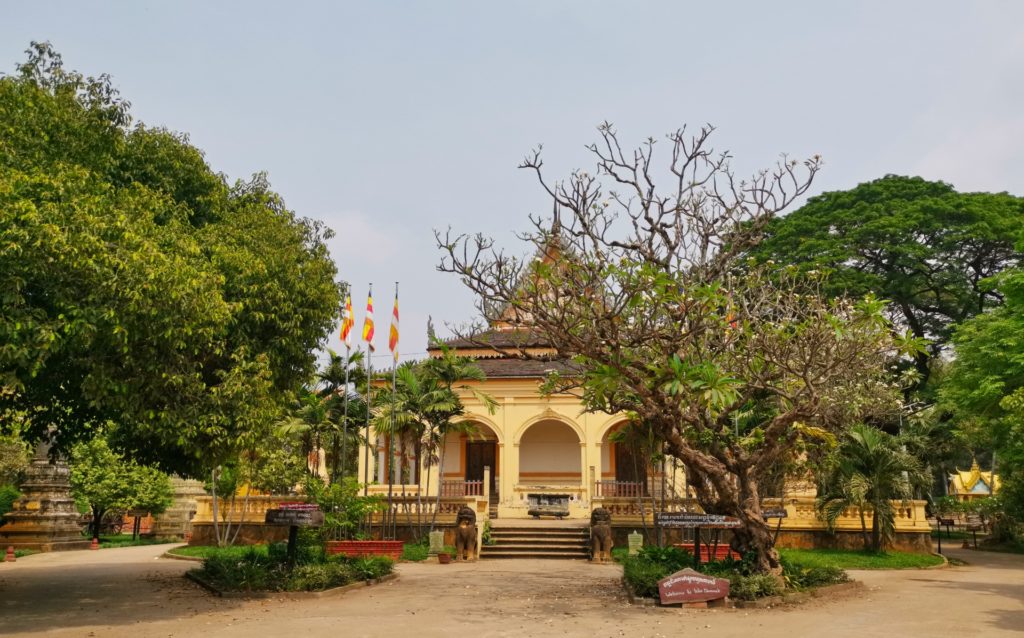 The temple Wat Damnak in Siem Reap
For visitors, the pagoda offers a unique insight into the everyday life of prayer: tourists are very warmly welcomed here and there are many opportunities for a conversation with the local residents. Admission is generally free, but a donation to the pagoda association is recommended, as the preservation of the impressive structure is financed entirely by such funds.
The site is particularly impressive mainly because it is very peaceful and quiet: for this reason, visitors should try not to bring any unnecessary disturbance here and treat the site as respectfully as possible.
The architecture of the structures is strongly reminiscent of the other major visitor magnets in the region, which date back to the Khmer Empire and were built much earlier. Wat Damnak Pagoda was built by King Sisowath, who ruled Cambodia in the early 20th century.

Under the Khmer Rouge reign of terror in the 1970s, the pagoda served as a military base (since any kind of religious activity was forbidden under the communist regime).

In the garden area, there are many Buddha representations. A pond and shady trees still invite visitors to linger, reflect and meditate – an ideal alternative for a quieter day of travel. Especially when visitors need a little rest and a short break after the many temple visits in the region, but at the same time want to discover something new.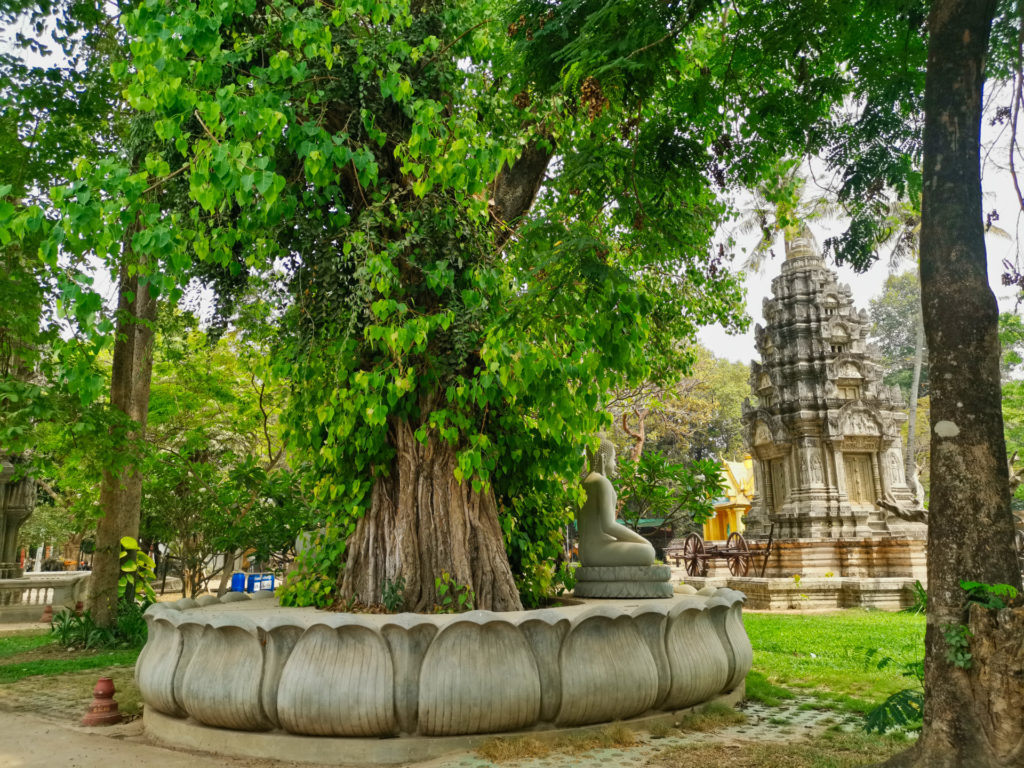 A special place in Wat Damnak Pagoda is the Buddhist cemetery located there, where there are numerous smaller, ornate turrets.
In 2005, the monks of the pagoda founded the charity organization "Life and Hope Association", which aims to alleviate poverty in Cambodia and to help especially affected women and children. Thus, an educational program for girls, a sewing school and a sustainable community project are run directly on site. Although tourism has brought a great deal of money and associated jobs to the region, these educational programs aim to pass on traditional crafts and important skills to the next generation to ensure that participants can succeed in the workforce as adults.
Visitors to Siem Reap should not miss a trip to Wat Damnak Pagoda if they want to experience the charm of a real Buddhist temple and monastery complex. From the "Old Market" of the city, you can reach the pagoda in about ten minutes on foot. Since 2010, the community's library has also been open to the public, so you can plan a little more time for this during your visit.