Wat Chedei – a monastery in the middle of rice fields
Wat Chedei – a monastery in the middle of rice fields
The small monastery complex Wat Chedei is located directly in Siem Reap, namely in the southwestern part, about 10 kilometers from the city center. But even if the monastery on paper still belongs to the city, visitors arriving on site already clearly have the feeling that they are now exploring the rural region: However, this is sometimes what makes a visit there so appealing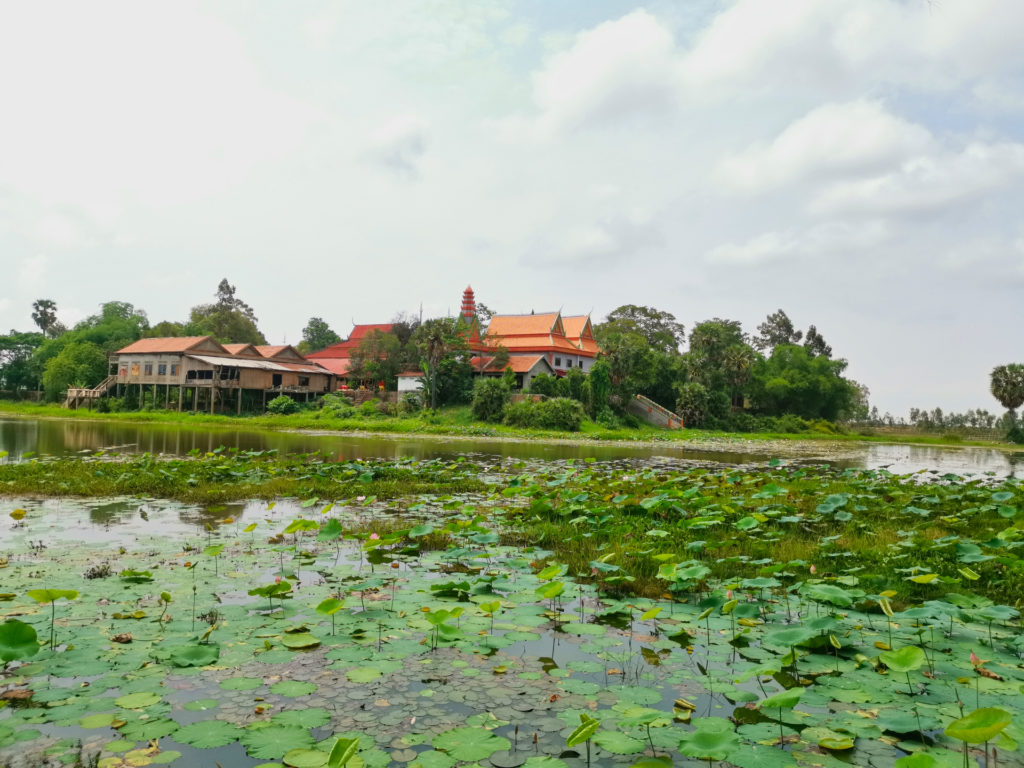 Exterior view of Wat Chedei – surrounded by a moat
Due to its remote location, Wat Chedei is a real insider's tip and only a few tourists stray there: For those who dare to visit it, however, it is a real immersion in an oasis of peace surrounded by alluvial soil. The approach should be well planned: The monastery is not accessible by tuk tuk (on the one hand, the roads are too poorly developed, on the other hand, many drivers do not know exactly how to get there due to the low demand) and also by car the way is not always passable (here it depends strongly on the season and on the weather – here you should inform yourself again directly on the spot before the excursion in order not to get into the unpleasant situation of having started for nothing). The reason for this is that Wat Chedei was built on an island, so that at some times of the year there is a moat that can only be crossed by boat.
The complex itself consists of ten different buildings, such as the actual temple, living and kitchen rooms, shrines, a cemetery and some more. The buildings here are constantly being renovated and expanded, as the community of believers has a great willingness to donate.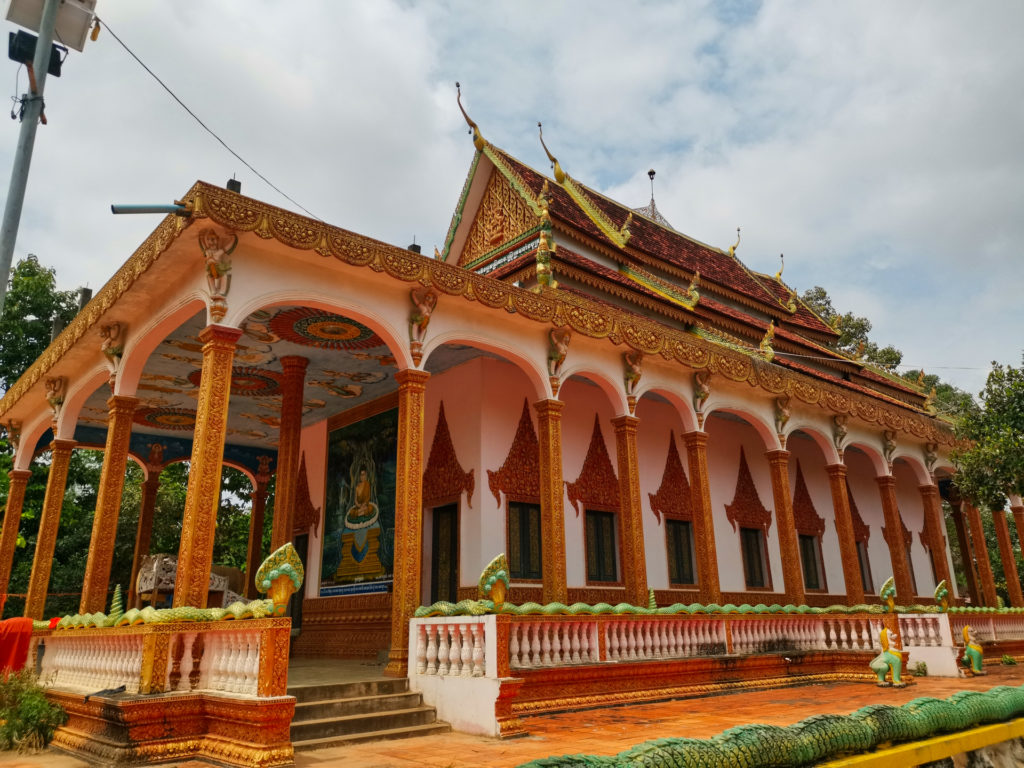 Temple in Wat Chedei
Of particular interest to visitors is a prasat located there, which dates back to the Angkor period.
The actual temple building from the 19th century is no longer preserved, as it was destroyed down to the foundation walls in a fire. This was also not restored and rebuilt: Rather, it is that the burned premises have been preserved in this form. Even though a lot was destroyed in the fire, the murals of the temple can still be seen to some extent, even if they are only partially preserved.
But this is not the only thing worth seeing on the island: Numerous beautiful Buddha statues invite you to admire or simply to linger. In the buildings are partly still very detailed mythological relief representations.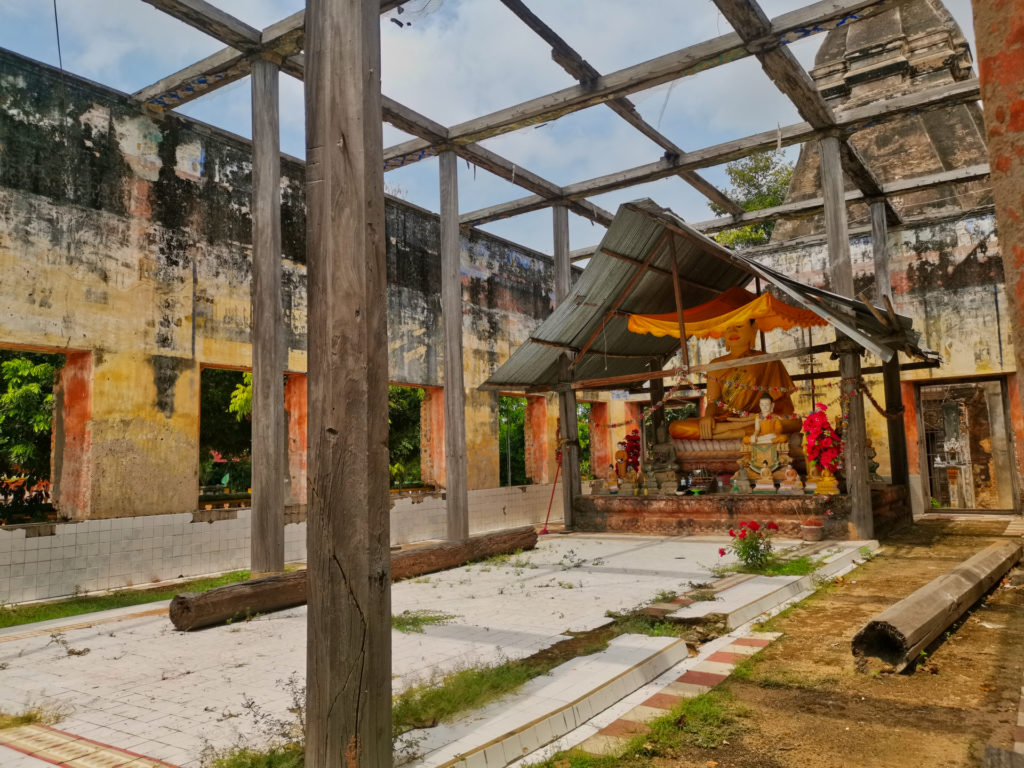 Shrine in Wat Chedei in front of the prasat
But precisely because hardly any tourists visit this place, the atmosphere in the complex is characterized by an originality that can be experienced in the region of Siem Reap so in no other place.