Ak Yum – The Temple of the "Sleeping Bird"
Ak Yum – The Temple of the "Sleeping Bird"
Ak Yum (which translates into English as "Sleeping Bird") is a temple from the former Khmer Empire, located in the province of Siem Reap in the Angkor area. Because the site is relatively small and already very deteriorated, it is much less frequently visited by tourists than the other Angkor temple complexes. This in turn provides a great opportunity for interested visitors to explore the temple at their leisure, as its historical significance is undisputed. It is assumed that Ak Yum was also dedicated to a Hindu deity: The assumption is that it was Gambhiresvara (the god of depth or hidden knowledge). Unfortunately, it is difficult to assign the exact location, as the temple is not in good condition.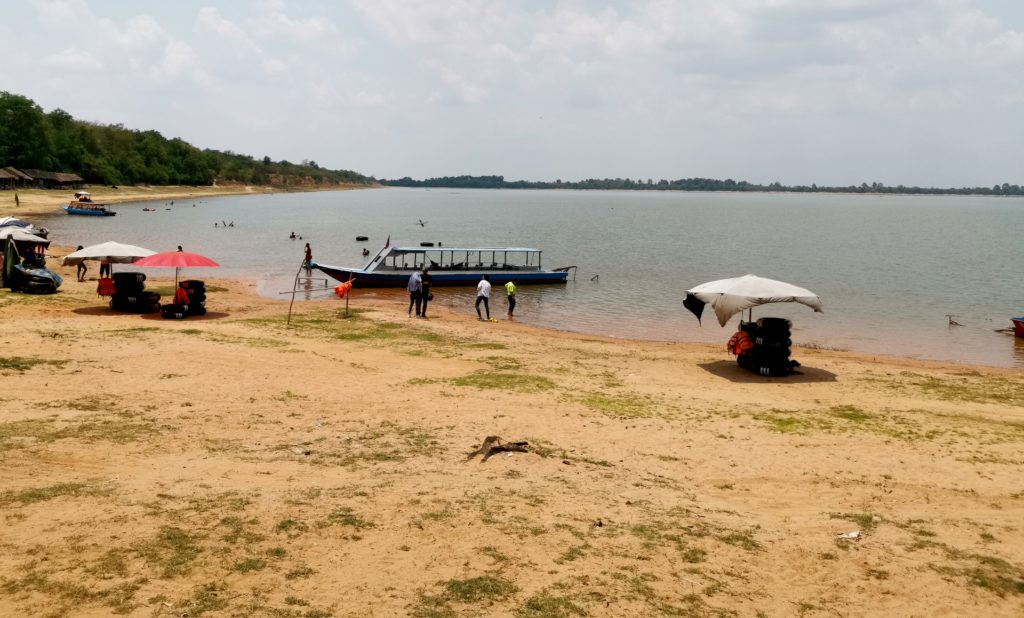 Ak Yum is located in the immediate vicinity of the West Mebon
But what is its historical value? Ak Yum was built in the second half of the 8th century and is thus the oldest mountain temple of the entire Angkor period. The temple is located right next to the Western Baray and was originally located in the northeastern part of the city of Banteay Cheou.
Today, it is not possible to clearly determine under which ruler the temple was built. If we want to imagine what the complex must have looked like once, we can visualize a pyramid with three levels. There were probably five towers (one of them larger than the others). We recognize this motif in many Khmer temple complexes. The five towers are said to symbolize Mount Meru, the world mountain that is at the center of the universe of Hindu, Buddhist and Jain mythology and has five peaks. Interestingly, however, it is commonly said that this symbolism was first applied to the temple complex of Phnom Bakheng (this was not built until the 9th/10th century). Thus, it can be concluded that the towers of Ak Yum are more of a precursor to this pattern.

The most exciting thing about the temple complex, however, is to know that when Ak Yum was discovered in the 1930s by a French delegation, a temple treasure was also found. It can be assumed that these treasures found their way to Europe and are now kept in a museum there, as was certainly the case in the late colonialist times.

In conclusion, it can be said that – although only a few travel guides really report in detail about Ak Yum – it would be a big mistake to forgo a visit to this historically so valuable temple. After all, one does not need to plan too much time for a complete tour due to its small size.